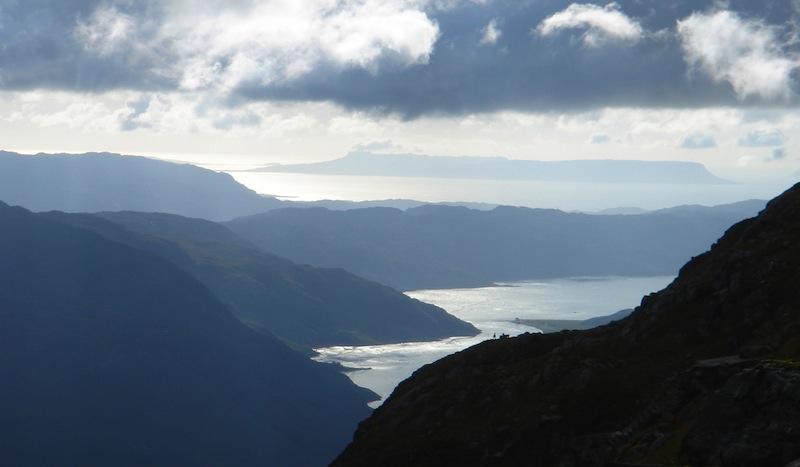 Knoydart DMG lies to the north of Spean Bridge in Lochaber, and to the west of Loch Lochy and Invergarry. It occupies much of the Knoydart peninsula, with the west part of the peninsula being covered by the West Knoydart DMG. The broad boundaries of the area are:
– in the east: Loch Lochy up to Invergarry
– in the north: a line following Loch Garry, Loch Quoich and through Loch Hourn to Barrisdale Bay,
– in the west: a line south along estate boundaries to Loch Nevis, cutting off the west part of Knoydart, then back westwards around the coast to Mallaig and then Morar
– in the south: from Morar along Loch Morar and Loch Arkaig back to Loch Lochy
There are very few settlements within the area, although Mallaig is a key west coast port. The area is renowned for its remoteness, with much of the DMG only being accessed by boat or ferry. There are no main roads within the area.
For a map of the KDMG area click here.